Welcome to the Retro Ranch!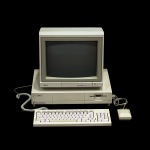 Having been a fan of computer and videogame systems since the early 1980s I've steadily built up a collection of home computers, consoles and arcade hardware which have either been bought as new when originally released, or picked up further down the line from car boot sales, retro stores or from fellow collectors.

The purpose of this site is to detail some of the items I own, some of the events I've been to, and pull all this together in one location. It's my aim to try and include content that's either nowhere else on the web or extremely difficult to find elsewhere. I'm also using this as an opportunity to tinker around with RapidWeaver on the Mac, so will be learning as I go.

Whether you're into retro computers, consoles, arcade machines, retro computer/videogame books or simply want to have a look at some of the retro events I've attended over the years, I hope there's something here to hold your interest.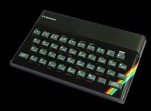 There isn't a massive amount of material online at the moment, but over the coming weeks and months, I intend to make regular additions to the pages. Please check back on a regular basis, and let me know what you think.